Created
24 jun 2023
Updated
07 sep 2023
Webinars have emerged as a powerful tool for effectively connecting with the audience and sharing knowledge, ideas, and experiences in an interactive manner. In an increasingly digital world, webinars have become indispensable for companies, organizations, and professionals aiming to reach their audience remotely and create a lasting impact.
In this context, Vcity presents itself as an innovative solution that elevates webinars to a whole new level by offering the ability to make a differentiated and innovative impact on the audience through customized 3D virtual environments. With Vcity's technology, you can create immersive and highly interactive experiences that captivate your audience and deliver exceptional outcomes.
This article delves into the intricacies of how customizing virtual environments can make a significant difference in your webinars and highlights how Vcity stands out as a platform that provides valuable support in this regard. We explore the diverse features and possibilities offered by Vcity to maximize the potential of your webinars, from customizing 3D virtual settings to introducing additional forms of audience interaction.
If you aspire to take your webinars to new heights and astonish your audience with unique experiences, this article is tailored for you. Join us on this journey through the realm of customizing virtual environments with Vcity, and uncover the impactful and interactive ways you can leave a lasting impression in the world of webinars.
Create an Engaging Virtual Environment
Customizing 3D virtual environments with Vcity opens up a world of possibilities to design an engaging and captivating virtual space. You have the freedom to choose the perfect backdrop that aligns with the goals of your webinar. Whether you want to recreate an elegant auditorium, a modern conference room, or an outdoor setting, the choice is yours.
Furthermore, you can bring your chosen webinar environment to life by incorporating interactive 3D elements that enhance the immersive experience for your audience. For instance, if your company specializes in solar panels and photovoltaic solutions, you can populate your 3D environment with buildings featuring solar panels and showcase real-world applications of your product.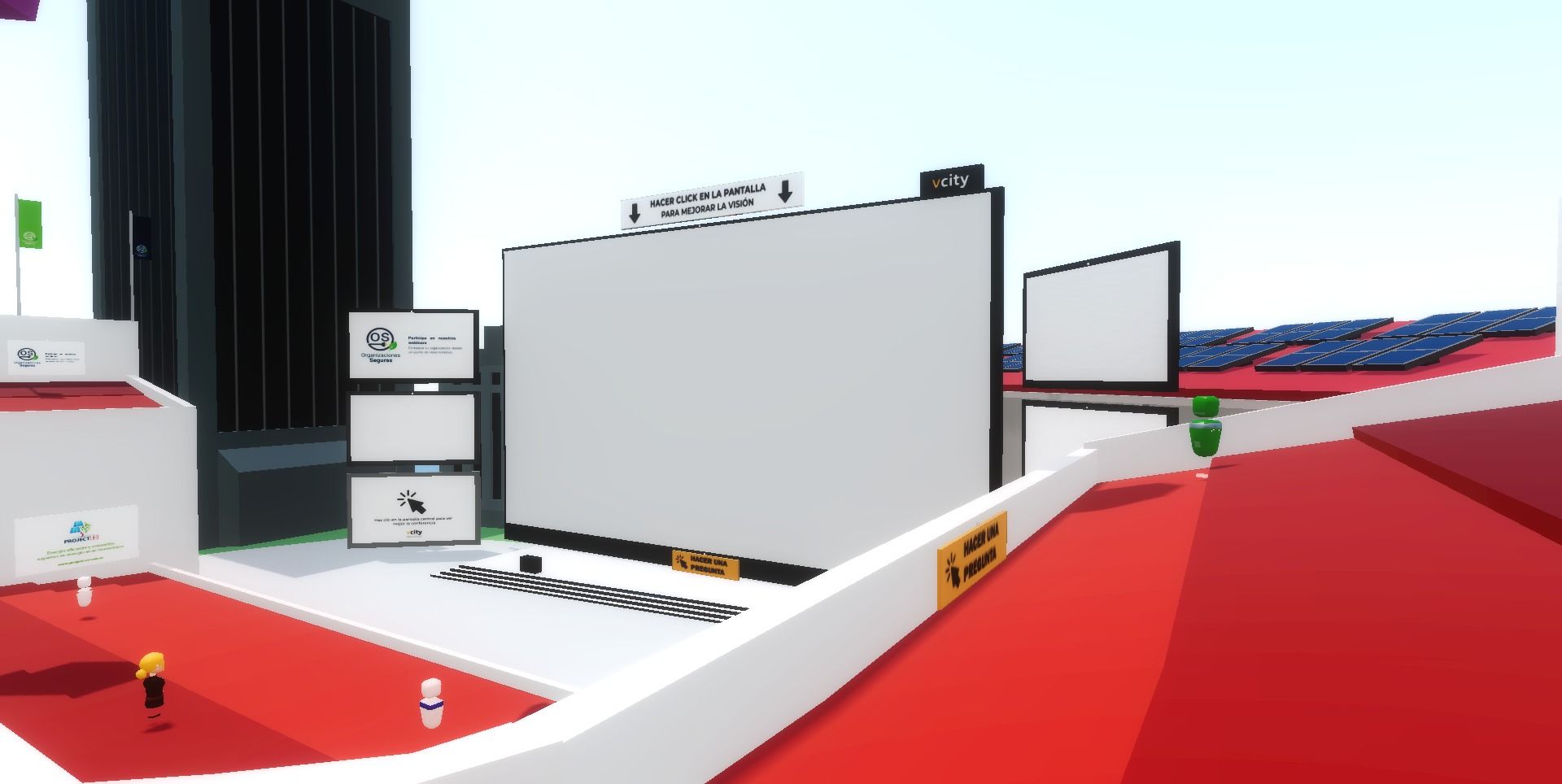 Once you have selected the stage, you can begin customizing the details. Vcity allows you to fine-tune the design and arrangement of visual elements in the virtual environment. You can incorporate interactive screens, 3D objects, visual elements, and other relevant artifacts that will engage your audience and enhance their webinar experience.
Moreover, you have the flexibility to personalize the appearance of these elements. You can choose colors, textures, logos, and other visual details that align with your brand identity. This not only ensures visual consistency but also reinforces brand recognition among your attendees.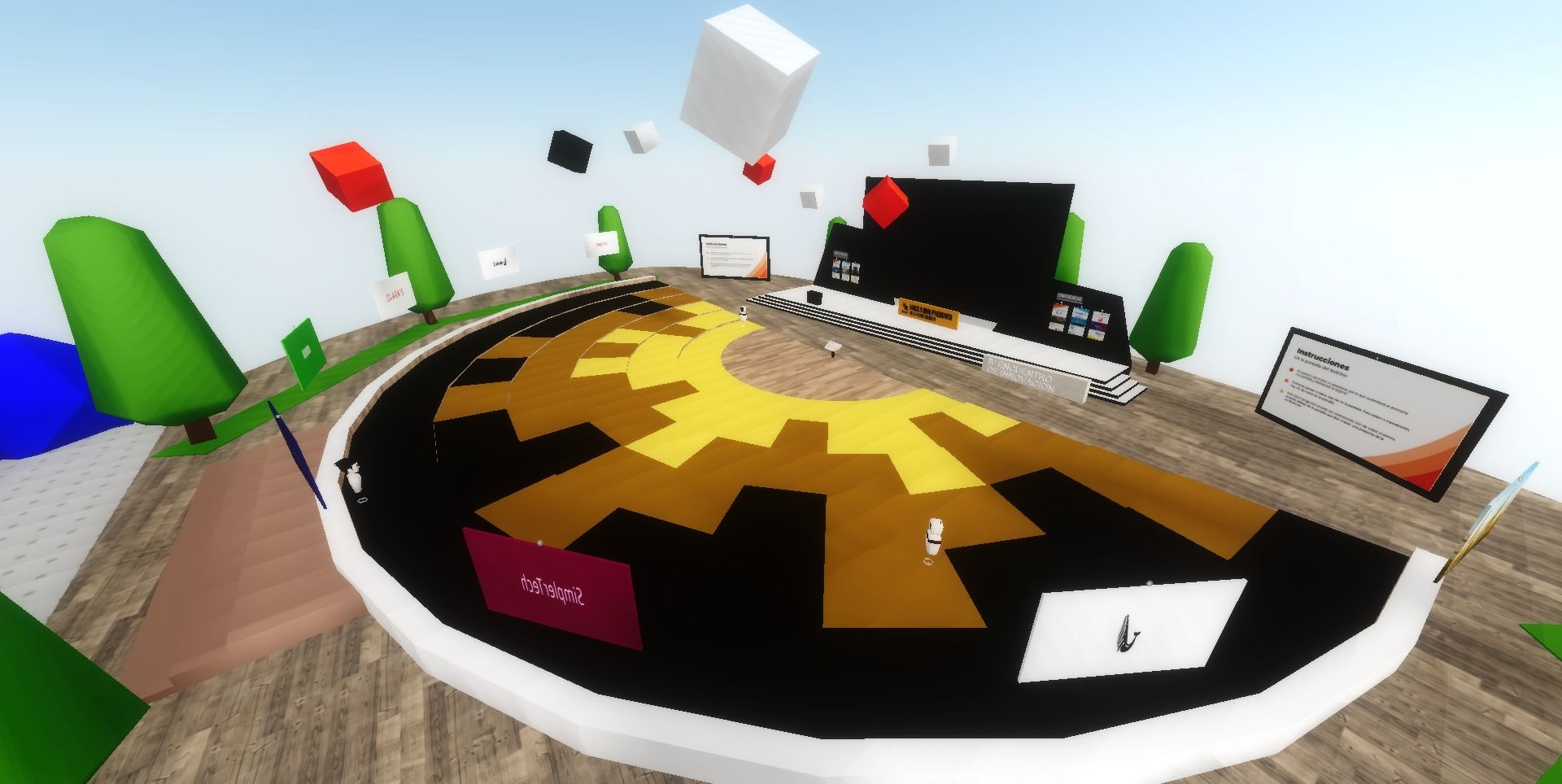 Remember that customizing the virtual environment is not only about creating a visually appealing space but also about adapting it to your objectives and requirements. You can incorporate interactive tools such as real-time surveys, shared resources, and Q&A sessions to actively engage your audience and encourage interaction. We will delve deeper into this opportunity later on.
Enhancing the Webinar Experience with Resources
Customizing visual resources is an essential aspect of creating impactful and interactive webinars using Vcity. This platform offers the flexibility to adapt and personalize various visual resources, enriching your audience's experience.
One way to personalize these resources is by allowing your audience to download presentations, slides, brochures, catalogs, and other additional materials you want to share. This empowers them to save the webinar information for future reference and consideration.
This feature proves highly beneficial when presenting information about products or services that you aim to sell, as it allows potential customers to evaluate the materials and make informed decisions. It also proves valuable for speakers or educators who wish to provide a range of resources, including the presentation itself or links for further exploration, enabling the audience to deepen their understanding of the topic.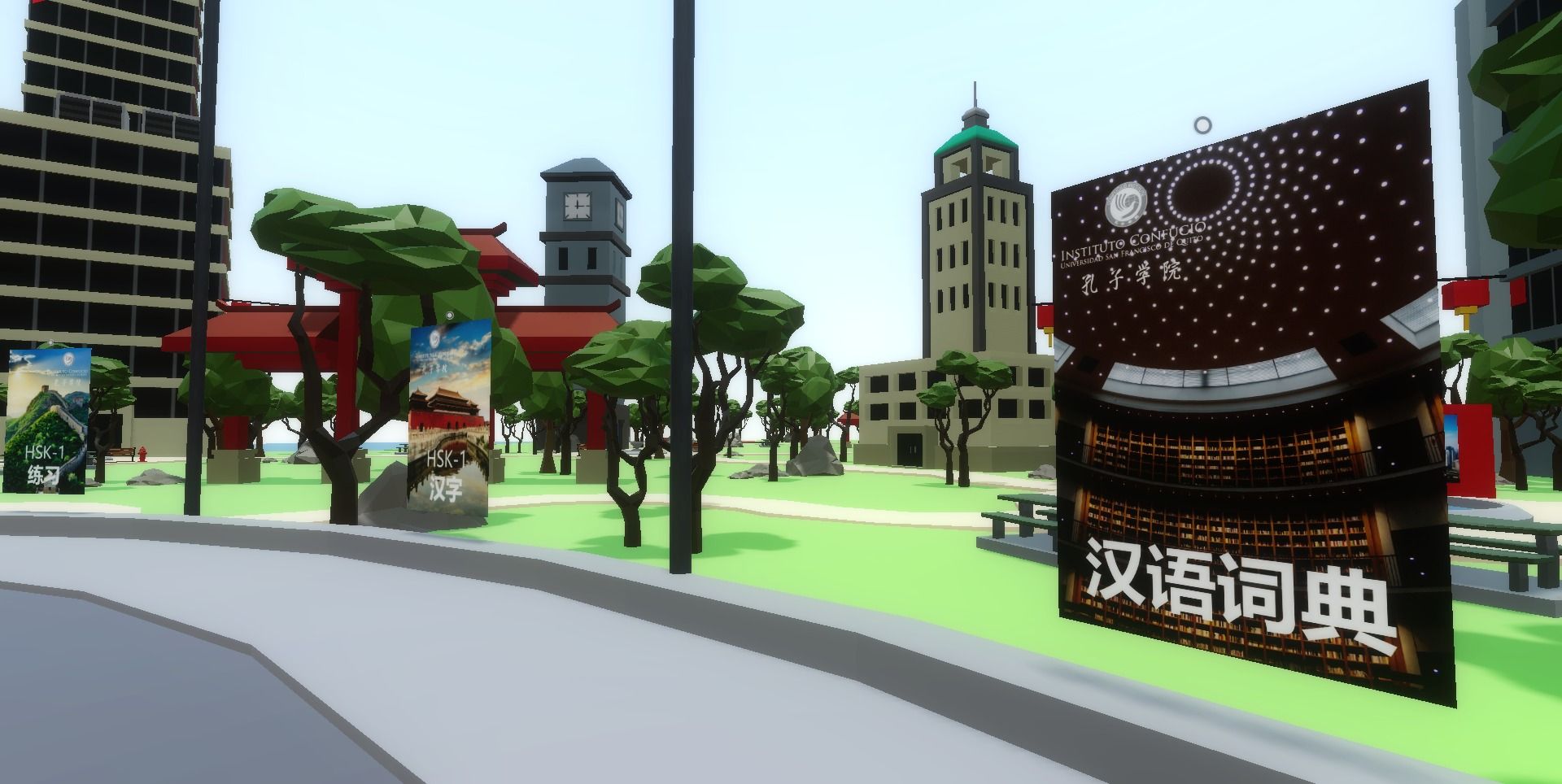 Vcity enables you to share slide presentations in various formats, including PowerPoint, PDF, or even cloud-hosted files, allowing you to dynamically share content during your webinar. You can invite your audience to approach a screen and download the materials for an engaging experience.
Another customizable visual resource is videos. Vcity allows you to incorporate videos into interactive screens, offering flexibility to showcase promotional videos, tutorials, or demonstrations that complement your content and enhance audience interaction.
In addition to presentations and videos, Vcity also supports the sharing of images and graphics. You can include relevant images that reinforce your ideas or contribute to achieving your webinar's objectives. For instance, sharing images of successful product or service case studies, or visuals related to the topic you are presenting.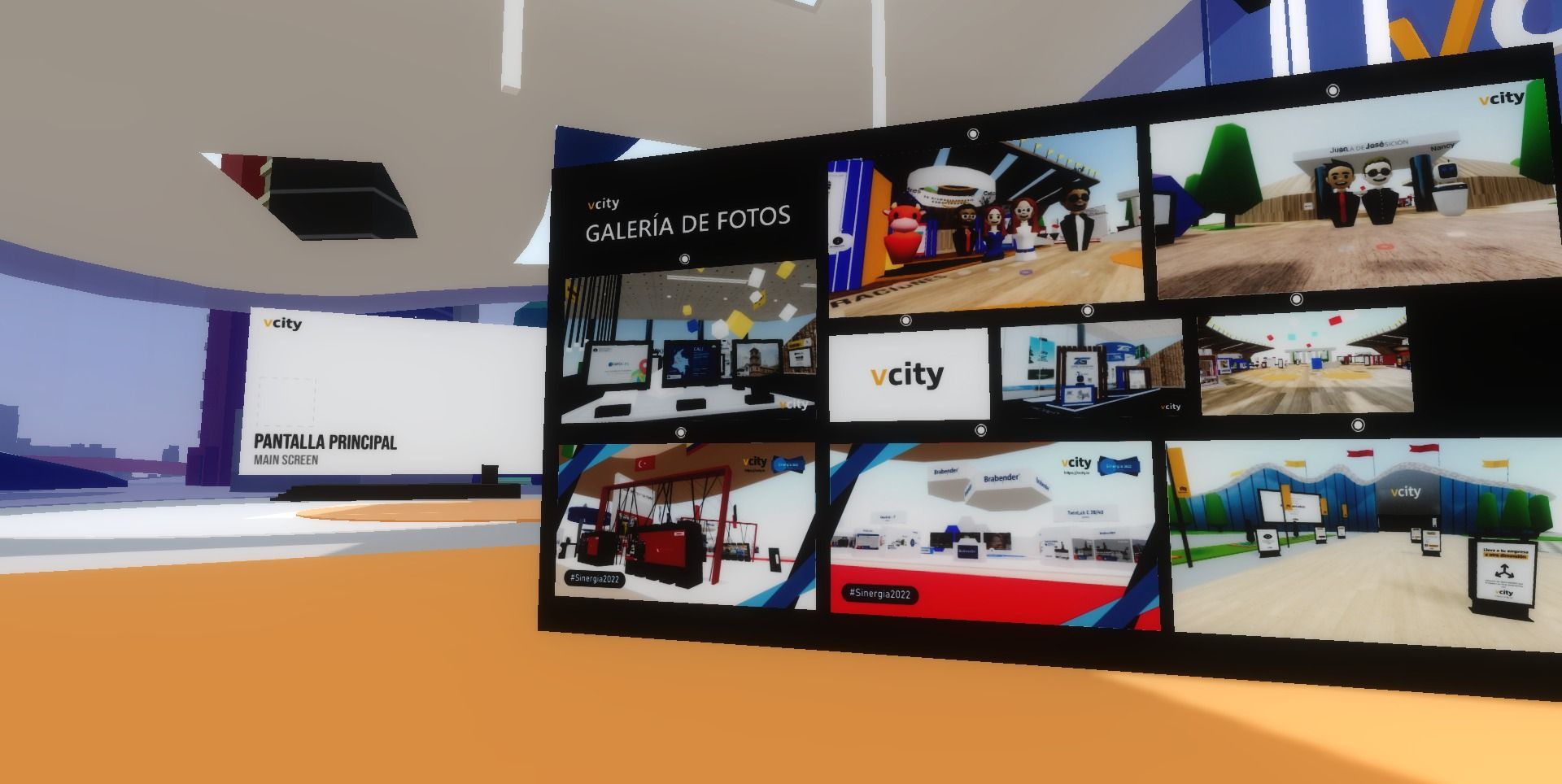 The customization of visual resources is not only about adapting elements aesthetically but also using them strategically to effectively convey your message. You can use visual resources to highlight key points, illustrate complex concepts, or reinforce your argument. Remember that proper use of visual resources can have a significant impact on your audience's understanding and retention of information.
In the interactive screens, you can also share links to blogs, live surveys, recommended websites, or direct contact with your company or sponsors. This provides a wide range of interaction possibilities that you can offer your audience to enhance the impact of your webinars.
Additionally, with Vcity's statistical reports, you can track which resources your attendees interacted with the most. For example, you can identify the audience's favorite aspect or information format. This way, you can better adapt your strategy for future webinars based on your audience's preferences.
Versatility for Different Themes
One of the most notable advantages of Vcity is its ability to adapt to various themes and areas of interest. This platform is highly versatile and can be effectively used across a wide range of contexts, allowing you to create impactful and interactive webinars regardless of your chosen topic.
Whether your webinar revolves around education, business, marketing, technology, or any other field, Vcity equips you with the necessary tools to personalize and tailor the experience to your specific theme.
A key aspect of Vcity's adaptability lies in its customizable virtual environments. With a diverse array of options available, such as conference rooms, auditoriums, virtual classrooms, or even bespoke thematic settings, you can create a visually captivating and thematically consistent environment that engages your audience and delivers an immersive experience.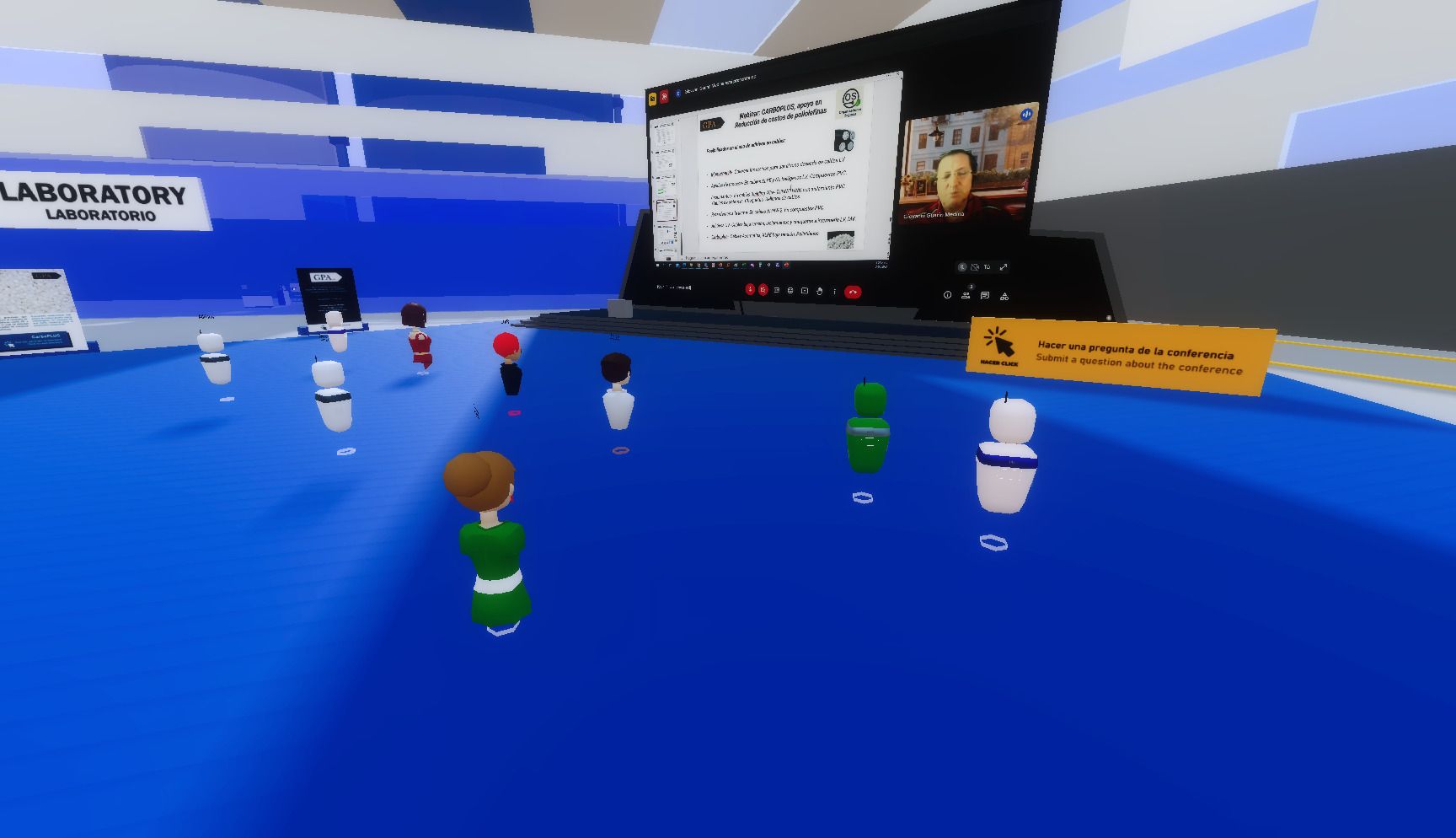 Vcity's adaptability extends to its range of content and formats. You have the freedom to combine various resources like presentations, videos, images, and documents, creating a diverse and engaging webinar experience. Furthermore, you can customize the duration and structure of your webinar to suit the available time and your audience's preferences.
This versatility enables you to explore new topics, target specific audiences, and deliver valuable and relevant content. Embrace this flexibility to design exceptional webinars that stand out in your industry.
Conclusion
The customization of 3D virtual environments with Vcity offers a new level of creativity and interaction in conducting webinars. By leveraging this technology, you can design visually appealing environments, encourage real-time interactivity, immerse your audience in an engaging experience, and personalize visual resources. All of these aspects contribute to creating distinctive and captivating webinars that stand out in the market and make a significant difference compared to your competitors. Seize the potential of 3D customization with Vcity and elevate your webinars to the next level!
Don't wait any longer to take your webinars to another dimension!
Do you want to offer a unique and immersive experience to your audience?
Send an email to jdguarin@owsas.com and discover how you can do it. Additionally, we invite you to visit our virtual showroom at https://vcity.io/r/vcity and experience firsthand the possibilities that Vcity has for you.
Take your webinars to the next level and amaze your audience with Vcity's cutting-edge technology! We look forward to bringing your ideas to life in the virtual world!